Jul. 16th, 2015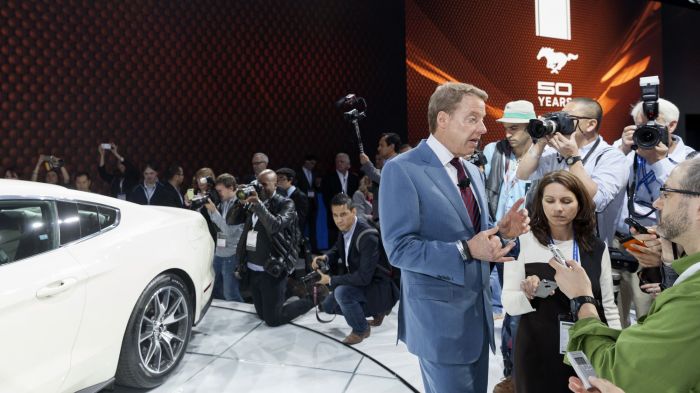 Photo Credit: lev radin/Shutterstock
While there are tons of auto shows held all over the world, not all of them are created equal. Only the best-of-the-best draw in the top automotive marquees and debuts, which in turn attracts millions of attendees to drool over brand new commercial and concept designs. Not just an opportunity for industry giants and guests to rub shoulders, these shows also play a very big role in judging consumer needs and wants. Luxury car brands can then make changes when necessary and through media attention, set the tone for the model's future market appeal. When picking out a show to attend, you want to make sure the odds of your seeing something unique and exciting before anyone else are sky-high. Here are our five favorites: 
Photo Credit: VanderWolf Images/Shutterstock
Internationale Automobil-Ausstellung
Also known as the Frankfurt Motor Show, this annual event in Germany is definitely the cr?me de la cr?me of auto shows. Unlike other exhibitions, this one was actually split into two in 1991—passenger cars are sent to Frankfurt on odd-numbered years and commercial designs go to Hanover on even-numbered years. With roots tracing back to 1897, Internationale Automobil-Ausstellung is usually held at the end of September and sometimes lasts through October (the next is September 17-27). Attendees have seen plenty of unveilings and introductions over the years, including several Alfa Romeo models (like the 4C concept), the Maserati Quattroporte, the Aston Martin V8 Vantage N400, and the Lamborghini Gallardo LP570-4 Squadra Corse.
Photo Credit: New York International Auto Show
New York International Auto Show
Held in Manhattan every year around the same time as Easter weekend, the New York International Auto Show debuts new concept and production models to the press before officially opening. When the first show was held in 1900, it was the very first of its kind to debut in the city and now, years later, it's still one of the pioneering forces in the automotive industry. Held in the Jacob Javits Convention Center, today the NY Auto Show features almost 100 events, conferences, award ceremonies, panels and parties each year during press preview week. Of course, there are always some pretty amazing international debuts, like the 2016 Lexus RX, 2016 McLaren 570S, 2015 Aston Martin DB9 Carbon Edition and the 2014 Jaguar XJR. 
Photo Credit: Alexander Chaikin/Shutterstock
International Geneva Motor Show
Hosted at the Geneva Palexpo, the annual Geneva Motor Show traces back to 1905 and is typically known for introducing the hottest supercars to the rest of the world. Considering Sweden doesn't have much of an automotive presence, Geneva also marks a pretty level playing field for competing marquees. Whether it's a concept car or a production-ready model, guests can be sure to catch the best-of-the-best at this March show, from the Alfa Romeo 4C Spider (which was introduced at this year's show) to the Lamborghini Diablo VT introduced in 1993. 
Photo Credit: Audi
Los Angeles Auto Show
Held every year in November at the Los Angeles Convention Center, the LA Auto Show runs for 10 days and offers guests over  870,000 square feet of exhibitors. Having first debuted in 1907 with only 99 cars, the show now attracts around 18,000 industry professionals from over 58 countries. Though the other car events on the list have their fair share of debuts, in 2014 this one saw a record amount with over 64 world and North American unveilings, including the 2015 BMW X5 M, Jaguar F-Type R Coupe AWD, Porsche 911 Carrera GTS, and the Audi TT Roadster and TTS Coupe.
Photo Credit: Darren Brode/Shutterstock
North American International Auto Show
Also called the Detroit Auto Show, this Michigan-based event is one of the biggest in North America. When it was organized by William E. Metzger in 1899, it was only the second of its kind and actually inspired the NY Auto Show—Metzger even helped stage the New York event. Taking place annually in January, the show starts with a press preview, an industry preview, a charity preview, and then finally opens to the public days later. Attendees have gotten up-close-and-personal looks at such models like the 2015 Alfa Romeo 4C Spider, the Porsche 911 Targa, the BMW 320i, the Porsche Cayenne Turbo S and the Audi Q3 Vail concept.
This entry passed through the Full-Text RSS service – if this is your content and you're reading it on someone else's site, please read the FAQ at fivefilters.org/content-only/faq.php#publishers.